| | | | |
| --- | --- | --- | --- |
| | | Captain Fort of Co.G and Fort's Scouts | |
| | | | |
| | | | |
| | | | |
| | <This link's target cannot be found> | <This link's target cannot be found> | <This link's target cannot be found> |
| <This link's target cannot be found> | <This link's target cannot be found> | <This link's target cannot be found> | |
| | | <This link's target cannot be found> | |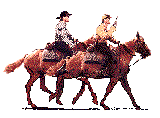 This is an e-mail I received about Captain Clinton Dewitt Fort and the 2nd Missouri Cavalry from Laurier B. McDonald of Edinburg, TX.
Dear John: I received your welcomed E-Mail this morning. Now that I have your mailing address I will compile some of the more pertinent information pertaining to Capt. Clint "Clubfoot" Fort of Texas and his almost four-years connected with the famous 2nd Mo. Cav., CSA.
There are about 10 of us souls researching the history of Clint Fort. Three of the folks are in Holly Springs, MS, one or two in the Memphis area, three of us here in Edinburg, TX on the Mexican border and a few more scattered in Austin, TX, and Bellville, TX.
Our research had shown that the 2nd Mo. Cav., and Clint Fort, arrived in Corinth, Miss. About the same time. Fort arrived to Corinth on April 20, 1862. He was already acquainted with the Confederate commander at Corinth, Gen. Pierre Beauregard, since Fort had previously served under J.E.B. Stuart as a scout during and after the Battle of 1st Manassas.
In fact, it was on May 10, 1862, the day after the close of the Battle of Farmington, Miss. (May 9, 1862) that Fort and his younger brother, Tom Henry Fort, ...had taken the precaution to leave their papers, orders, maps [including their horses] with our pickets, Capt. Couzens company from the 2nd Missouri Cavalry, being on picket duty that morning...about 5 miles north of Corinth on the Monterey, Tenn. road.
The two brothers then made their way, by foot, to a nearby area to scout out the Union positions...and were caught by a lieutenant and 10 men from the 2nd Illinois Cavalry Regt. After a 6-weeks imprisonment in and around Pittsburg Landing - during which time he was personally interrogated by Gen. "Brains" Halleck, Geo. Thomas, Jeff C. Davis and a few other folks - he and his brother, along with a 17-year-old Alabaman and a Missourian by the name of Wm. Satterfield, who hailed from "the swamps of southeast Mo.," were placed aboard the Union prison steamer, "New Uncle Sam."
Some six days later, at night, while it was rounding the Cairo, Ill. point and steaming north, Clint ran "head-long and jumped over the rail" into the muddy and cold Mississippi...clothes, boots and all. That was the last the Union provost marshal ever saw of Clint Fort. When the steamer eventually landed at the Alton, IL prison, the prisoners listed on the prison manifest previously prepared at Pittsburg Landing, Tenn. were checked against the prisoners received at Alton, IL. Clinton Fort was absent. A notation was made upon the manifest next to Clint Fort's name, "DEAD!" But he wasn't dead.
He washed ashore near the iron hills located south of Cape Giraudeau and north of Commerce, Scott Co., Mo. Thus beginning a wild and exciting adventure of hide and seek until he arrived, about 5 weeks later, to the comparative safety of Hernando, MS. It was then he rode over to Plantersville, Miss. where the "home unit" of the 2nd Mo. was encamped and contacted Captain Couzens and received all his property he had left with the 2nd Mo. pickets on May 10th near Farmington, Miss.
From that moment on, there was a very close connection between Fort and the 2nd Mo. Commencing on March 15, 1863, and lasting until March 15, 1865, he operated under his own command of "Fort's Scouts" or "Fort's Company." During these two years he was under orders directly from General Chalmers, then later from General S.D. Lee. Nevertheless, whenever there was an opportunity to aid the 2nd Mo. his little band of Southern soldiers were always available.
Fort was famous for his oversize (4 gauge) extra long, heavy double-barreled shotgun he had brought with him from Texas. Following one skirmish, it was during a wild chase he lost this unique weapon. The Yankee troops found it, and those lads having previously been so fearful of it - could be seen from afar -breaking it into pieces. Thus ended the life of the extra large shotgun from Texas.
However, the good people of Holly Springs, MS, hearing of the loss, collected adequate funds to locate and secure a similar weapon, only 1 gauge smaller.
Once Col. Robert (Black Bob) McCulloch, Jr. (1820-1905) of the 2nd Mo. Cav. heard about the generosity of the townspeople of Holly Springs, MS securing such a weapon, he immediately sent the word out he wanted a "London Gun" to replace the one Fort had lost. The entire area around Memphis was seeking out such a weapon. Shortly thereafter, Col. McCulloch secured such a large weapon and presented it to Fort. Thereafter, Fort was always called, "An Artillery Regiment Upon a Horse."
It was later, during a battle in Tennessee, he lost the weapon given him by the citizens of Holly Springs, MS, but a local person found it and because of the enormous size of the weapon immediately knew that it was Clinton "Clubfoot" Fort's weapon. It was soon returned to him at his camp on the Coldwater River in northern Mississippi.
Fort writes, after the war, these two shotguns - altho somewhat the worst for wear - were his prize possessions. After marrying Miss Sarah Heath of Vicksburg and Holly Springs, MS on December 11, 1866, he returned to his home in Bellville, Texas with his wife, his two precious shotguns and the 195-page manuscript he had written of his wartime adventures...and little else.
I am pleased to announce that The Col. Bob McCulloch shotgun is now in the possession of Tom Allen Fort of Edinburg, Texas.
The 195-page Fort Manuscript was recently placed in the safe-keeping of the Memphis, Tenn. Public Library Special Collections Division for those of us who wish to preserve the unique history of this nation.
Your band of brothers are performing an equally wonderful service for all of us in preserving the history of the 2nd Mo. Cav. Those brave men of 1861-1865 were orphans, far from their home and risked their lives on an hourly basis for four long years. The re-enactors who actually seek out the same hardships and dangers which their comrades of a yesteryear endured is the highest tribute that can be given to those men of the 2nd Mo. Cav.
To all of you, I give you a hearty "Well-Done!"
Laurier B. McDonald, 1122 S. 9th Street, Edinburg, TX 78539-5510
(Note: Captain Fort became a member of Co.G 2nd Missouri Cavalry in March , 1865 also these historians are in the process of trying to get the 195 page manuscript published.)

| | | | |
| --- | --- | --- | --- |
| | | Captain Fort of Co.G and Fort's Scouts | |
| | | | |
| | | | |
| | | | |
| | <This link's target cannot be found> | <This link's target cannot be found> | <This link's target cannot be found> |
| <This link's target cannot be found> | <This link's target cannot be found> | <This link's target cannot be found> | |
| | | <This link's target cannot be found> | |

Copyright © 2001-2008, 2nd Missouri Cavalry C.S.A. All rights reserved.